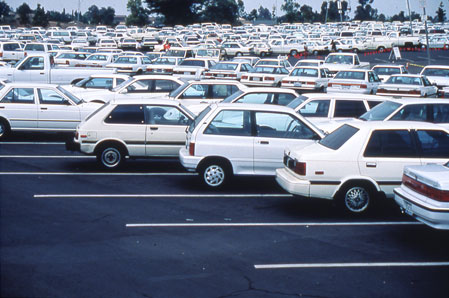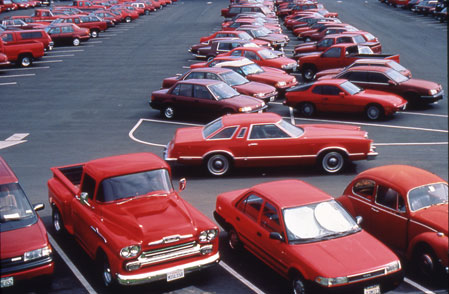 Francis Alys's
When Faith Moves Mountains
made me think of
CARPARK
(in terms of the amount of effort).
From
www.ninakatchadourian.com
: For one day all the incoming cars were sorted by color into the 14 different parking lots at the school, resulting in the fields of colored cars. The white lot was the largest (17% of cars in San Diego were white), with red as the runner-up (13%). No one could find their car at the end of the day.